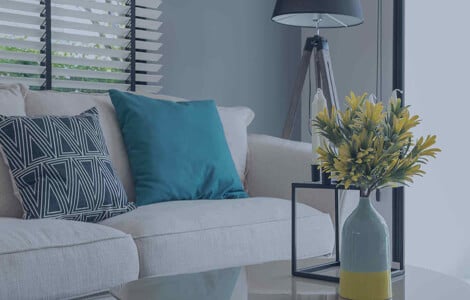 Camella "Camella Communicities - All That You Need is Here"

Camella is one of the largest homebuilders throughout the Philippines, building beautiful, stylish, affordable homes set in pristine surrounding. Affordable in this instance does not mean that quality has been in any way jeopordized. Camella homes are top class and superior in quality. With over 40 years in the industry they have built more than 300 000 homes for families across the country. Careful planning and detail go into every design and location ensuring you that you get exceptional value for your money.

Five Pillars

The success Camilla has achieved over the years has not been a lucky break. They have based their oportunities to develop homes and developments on a five pillar system which has guaranteed success.

Safety and security - Your family is the most valuable possession you will every have in your l ife and taking care of and protecting them is your duty. Safety and security in your home is something that is not negotiable. This is the one place where you should feel the most at ease and able to relax without fear of danger.

Location and Convenience - Obviously the perfect home will be situated in the vicinity of schools, shopping malls, doctors, hospitals and places of worhsip. Of course, you want to shake the city life, however, you need to have easy access to the amenities that are most important on a daily basis.

Affordablility - Everybody works within a budget, come earning more than others, however, this shouldn't determine whether you can achieve your dream home or not. Camella has something for everyone, your dream is within reach and within your budget.

Dream Communties - It seems the norm today to want to live out of the way of the mainstream hustle and bustle, however, you don't want to be completely secluded from people. Community developments are the perfect opportunity to live in an environement where you can foster lifelong friendships and enjoy peaceful living within a small group. These community developments offer all the perks from amenities that provide for that community like shops, doctors, community halls, family activity areas and they are most usually situated within easy access to the main highways leading directly into the cities where most have to commute to work daily. Escape the hustle and bustle but be close enough to travel each day with ease.

Investment Growth - When you purchase a home you want to some kind of guarantee that investment will grow in value. With Camela developments the location, design, planning and careful though guarantee that your money won't be wasted.

Camella is the company who provides beautiful homes for all income sectors. We know the Filipino way is to provide for your family to the best of your ability and at Camella they really make every effort to make that easier for all.

Vista Residences "We build vertical villages for global Filipinos"

This is the condominium development division of Vista Land which saw its introduction in 2003. From the inception they have always been ahead of the game. Vista residences are springing up everywhere, with over 50 vertical high-rise building all over the country in the busiest business districts. The demand for this type of accomodation is growing and Vista Residences are meeting the demand hands down. As a company they continue to find the accessible locations, offering attractive views and surrounding, for their developments in Metro Manila and other key destinations. The developments are targeted at the central business districts and are always located within easy accessibility of the public transportation network and close to universities. Of all the economies in the world, the growth of that in Philippines continues on an upward spiral. Manila is a prime investment location. That being said it is easy to understand why real estate will always be an investment and business attraction for both local and foreign investors.

The Collection

Prime Properties - Engineering brilliance, beautiful design, towers that stand out in the center of Manilla's CBD area. Salcedo Square, Vista Suarez Cebu, The Loop, some of the prime locations built with the diversity of the city and the people that inhabit it in mind.

Transient-Oriented - These condominium developments tower over the cityscape. Situated over the transportation hub of the city allowing the inhabitant easy access to move around freely. A busy lifestyle requires ease of travel and the ability to get where you have to be fast. Pine Crest, Cerritos Residence and The Symphony Towers are fine architectural specimens that offer luxury living within the buzz of city life.

University Series - Mid and High rise towers for reasonable, value for money, prices. Situated close to universities and perfect for students. Easy access to the transportation hub making it easy to move around freely without contraints. Vista Recto, Vista Heights and Vista Pointe are prime locations suited to the student life. Close the the centers of study and in the midst of city life. Every student loves a night life.

Vista Land along with all its subsidiary companies have explored and contributed to every area of homebuilding and developments. Each has targeted and approached a certain niche and perfected it with stlye, class, masterful design, prisitne location choices and with the Filipino people at heart. There is no better company to trust when you are seeking your dream home for your beloved family than Vista Land.